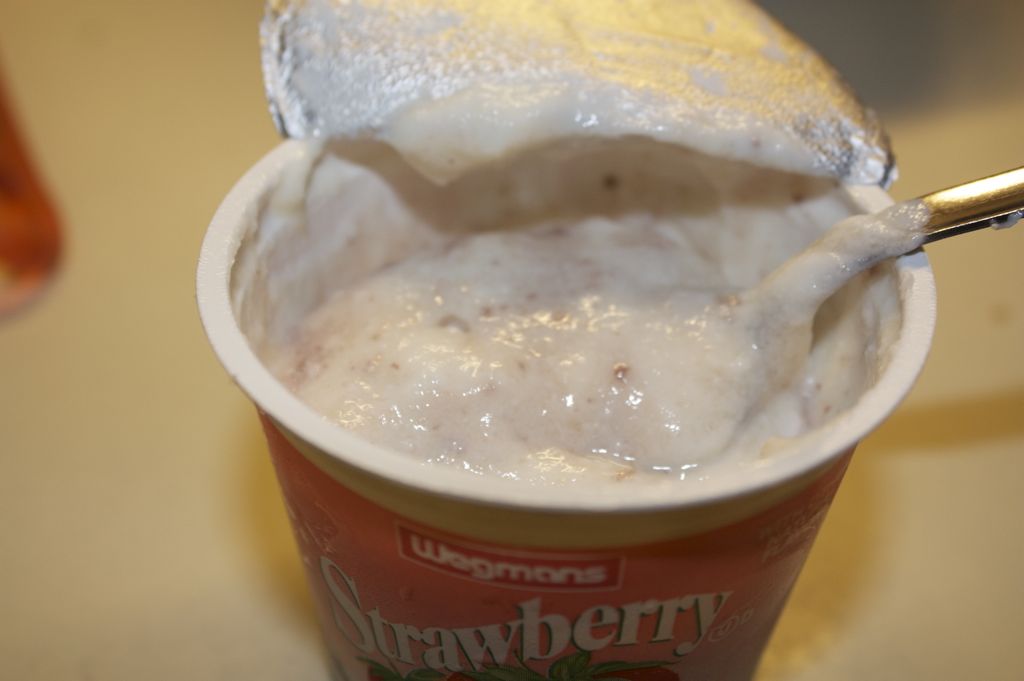 Have you ever noticed that lately there's a yogurt for EVERYTHING?
.
Boost immunity = Have a yogurt
Can't poop = Have a yogurt
Low energy = Have a yogurt
Lose weight = Have a yogurt
Losing hair = Have a yogurt
Can't pay your bills = Have a yogurt
.
Well, I'm wondering where is my Pregnancy yogurt? Wouldn't that be nice if all we needed to do to get pregnant was to eat a yogurt on days 5-7 of your cycle, carry 1 go-gurt with you on days 10-20, and eat 5 yogurts on day 25.
.
Why can't they make a yogurt with the live culture Bifitus-Pregolarus, or something like that?
.
As you can see I'm still in the middle of my 2ww and driving myself bonkers. No, I don't feel any different. No, I don't have sore nipples or that mythical implantation bleeding. All I have is a lowered appetite and some weight loss. Probably all due to the fact that I started Metformin, and stopped drinking.
.
Wednesday is my blood drawl. I'm not sure how soon I will get the results back. Maybe they will tell me to go home and have a yogurt while I wait.
.
Tiffany